Evening all,
Pretty sure I'd have remembered if anyone had posted it before as I'd call it pretty sweet news;
Firstly, I've just got my Army R29/National Match. I expected to have to do a few hours work tweaking parts, gutting it, cleaning it, etc. Ordered replacement springs, an AIP bucking and a few other likely failure spares - All for nothing. I'm getting 30 solid rounds out of all 3 gas tight Army mags at room temperature, shoots like a TM and is externally gorgeous. Army seem to have
seriously
upped their game. On top of all that, it features a replicated firing pin instead of the usual allen bolt. See here;
Anyhoo, enough of my swooning, itt came with a catalogue with some very interesting looking stuff...
Firstly, I'm assuming this to be a clone of the WE G39, perhaps the VFC, but I'd expect the WE personally:
Secondly, A (sort of, few details are off such as the charging handle etc) Railed L85A2:
Thirdly, a very pretty two-tone Kimber Warrior;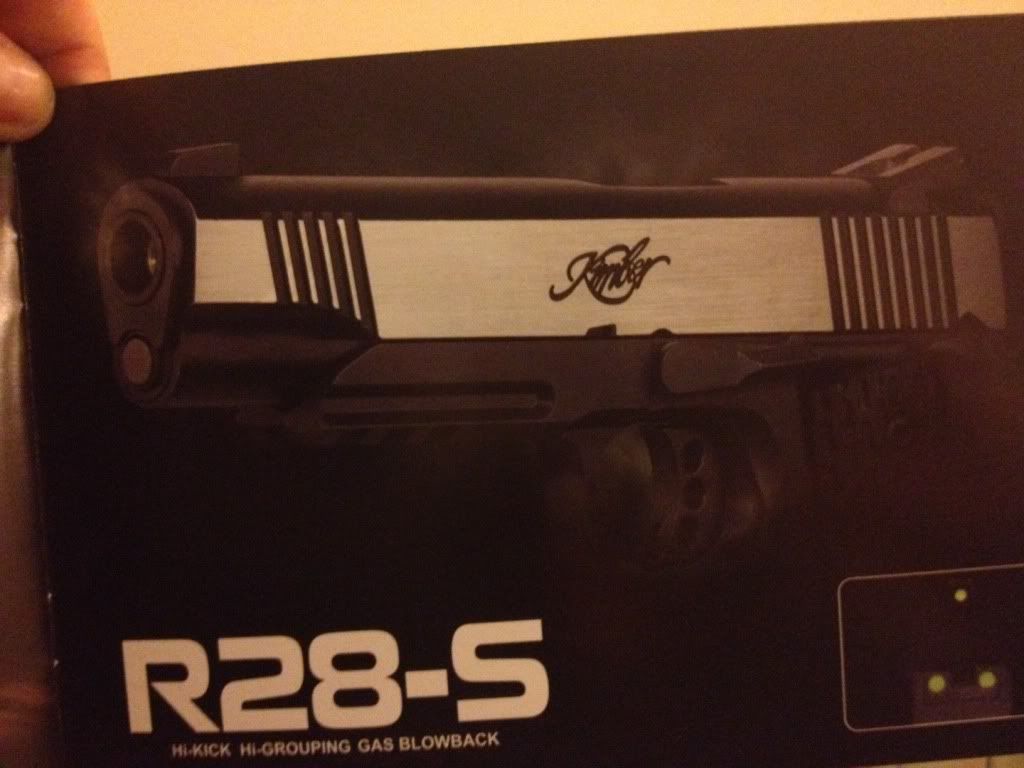 And lastly, I'm not sure if Army making AK47's is new (They look like TM Clone AEG's), but this is the most hilarious thing I've ever read in any catalogue ever. It's a bit of a strong claim from Army, and I'd like to see their evidence for said claim. I'm certainly not sure if it is the world's first...