orca


The Ayatollah of Rock and Rolla

Registered: September 2004
Location: Behind the Orange Kurtain, So. Kalifornia.
Posts: 1,274
| | |
| --- | --- |
| Review Date: 11/3/06 | Would you recommend the product? No | Price you paid?: £25.00 | Rating: 3 |
| | |
| --- | --- |
| Positive aspects of the product (pros): | Unique Attachmnent System |
| Cons: | Build Qulity |

Maruzen - Tactical Light MT-1
Manufacturer: Maruzen (Japan)
Type: Tactical Weapon Light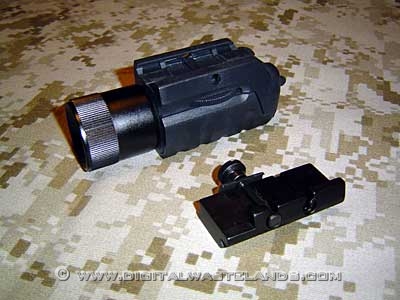 Maruzen Tactical Light MT-1




The Maruzen MT-1 is a very adapteable weapon light. The MT-1 uses a "screw on" attachment to secure the weapon light instead of a spring clip type on the previously mentioned lights. No more broken spring clips on this light.


The MT-1 has an ambidextrious on/off switch (Unlike the G&G GM3) but this unit does not seem to have "Constant On". The G&P M3 and real steel Insight M3 have the best designed switches of an M3 or clone IMHO.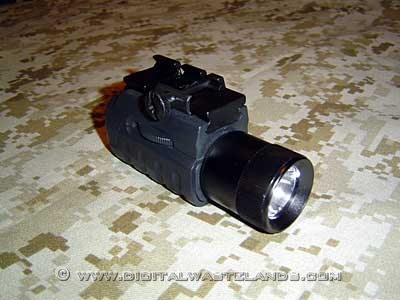 Maruzen Tactical Light MT-1 with 20mm Rail Attachment Installed




The MT-1 Also has a second 20mm Rail Attachment that will adapt this light to any rail mount system.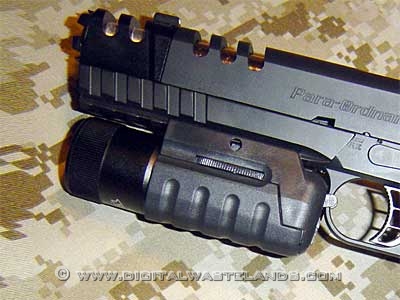 Maruzen Tactical Light MT-1 on WA Doberman




The MT-1 is also a bit larger then the other M3 clones and I feel it looks better on large frame guns. While an M3 clone looks great on a Glock, I think it's a bit small on an MK23 or 1911 type. The MT-1 is a nice size step between the other M3 and an MK23 LAM.


BUT within 6 months of owning this unit the plastic body began to warp, the bulb burned out and now the unit does not function. Save your money and get teh G&P or a real Insight/Streamlight Weapon Light

------------------------------



Putting my money where my mouth is...
OMFG The A.I.C.S. is NOT an L96, AWP or AWM!!!